Images have surfaced on Reddit showing what could be a collector's edition for Techland's Dying Light 2. The image below shows the edition includes: a UV flashlight, UV stickers, statue, secret locations map, artbook, and steelbook.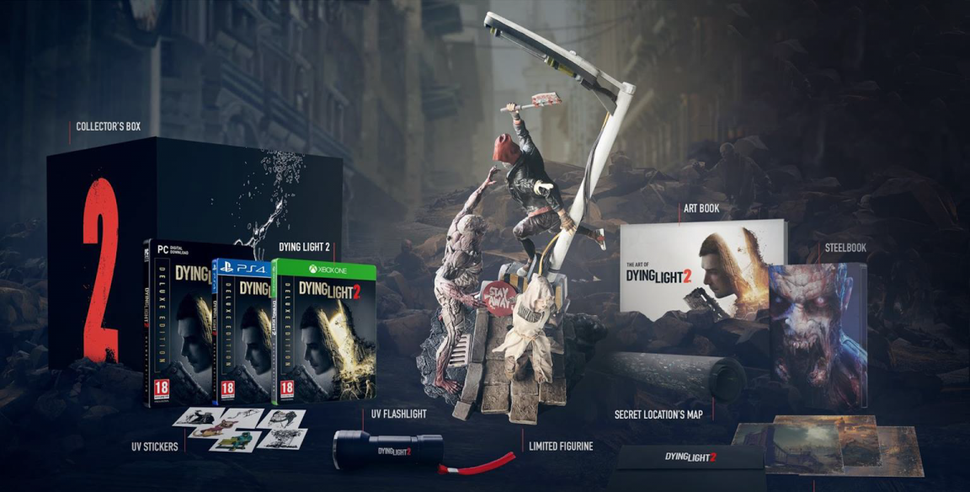 People are questioning the validity of the image but Techland did say they had announcements coming very soon for the game. It's realistic to think this is just an image pulled from a larger presentation coming in the near future. Fans would surely welcome these announcements as the development team has gone radio silent since pushing the game indefinitely last year. There is a lot to be excited about after the game's stellar showing at E3 2018. The game will have overhauled parkour, faction based missions, and your decisions will impact the flow of not only the story, but the game world itself.
What are your thoughts on this collector's edition? Where is your hype level for Dying Light 2? Sound off in the comments below or tweet us @TheNerdChambers.